General News
Mahama unafraid to confront Akufo-Addo's mess to recreate…..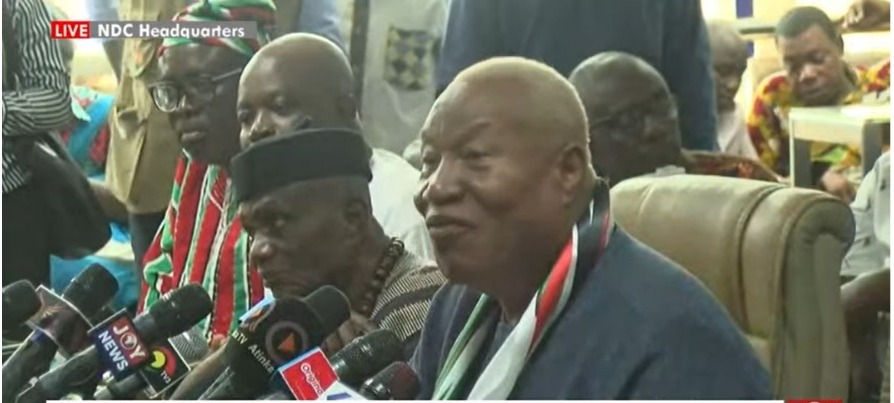 Professor Joshua Alabi, the National Democratic Congress (NDC) Campaign Manager for the 2020 General Election, is optimistic former President John Mahama will make Ghana work again.
According to the former Rector of the University of Professional Studies, Accra, Mr Mahama, who is seeking to lead the NDC in the 2024 election, has over the years proven to be a wise and creative person.
"His Excellency John Mahama is unafraid to confront the mess created by the Akufo-Addo, Bawumia Ghana and is more than with collective effort ready to rebuild Ghana and restore the self-esteem. We all stand with him and will be with him when he takes power in 2024.
"From Member of Parliament to Deputy Minister to Cabinet Minister, Vice President and President, his performance as President gave him the accolade of a nation-builder.
"Former President Mahama is a proven nation-builder whose creativity is not based on rhetoric as others but on a sense of urgency and commitment," he touted.
Prof Alabi was speaking at the campaign launch of Mr Mahama's campaign in Ho on Thursday, March 2 in his bid to contest the NDC Presidential primary scheduled for May 13, 2023.
The NDC stalwart added Ghanaians have over the last eight years been yearning for Mr Mahama's comeback.
ALSO READ:
Ghanaians are yearning for NDC – Joshua Alabi
Mahama meets Nigeria's president-elect Tinubu
"He was loved by many and he equally showed love to as many as he should show love to. No wonder this wise man, calm, modest, and firm gentleman rose up to serve this country in different capacities.
"He is a competent builder with a strong sense of urgency and direction. He knows how to recreate a workable Ghana that brings value to the people," he stated.